Our skilled team is ready to navigate you through the Healthcare digital transformation
Hello from Digious 👋
Solutions & Services for Medical and Healthcare Sectors
Creating your medical web or mobile app?
We will extend your team with the right experts or deliver a turn-key solution from service design to certification.
Connect your device to EMR/EHR or implement your backend integration.
We're a member of HL7 Finland and able to help you also with e.g HL7, FHIR, DICOM implementations or the whole connectivity strategy.
Medical device connectivity
Connect your medical device to the cloud or hospital system securely, create new service business models, or add simply fleet management or firmware upgrades.
We support your product development or help you evaluate your business case from a technology and regulatory point of view.
Practical guidance to medical SW
Medical SW (MDSW/SaMD or SiMD): specification, architecture, and design experience for your use, hands-on-guidance and best practices on:
IEC 62304 – SW lifecycle process
IEC 82304-1 – Health software
IEC 81001-5-1 – Cybersecurity
Vision of Digital Future for Better Healthcare
Digious was created around a clear vision to build the digital future for better healthcare. Our mission is to improve patient care quality and people´s lives by bringing data and digital healthcare solutions to life. We want to be part of the solution to today's challenges that the healthcare sector is facing. The name, Digious, combines our passionate vision with our curious state of minds; in addition to inspiring us to learn and discover something new, curiosity also gives us the courage – and means – to explore and build significant improvements for future digital healthcare. This is why passionately curious Digious was born.
Exceptional Experience & Know-How
Digious' roots run deep to 27 years of experience, as we are the innovative, digi-oriented part of a growing healthcare technology company Innokas Medical. When combining Digious' strong SW, IoT, AI/ML and Data Analytics expertise with Innokas' competences around electrical & mechanical engineering, UX design as well as QA/RA, risk & project management, we're a full-service provider in all areas of regulated software and data-driven solutions design.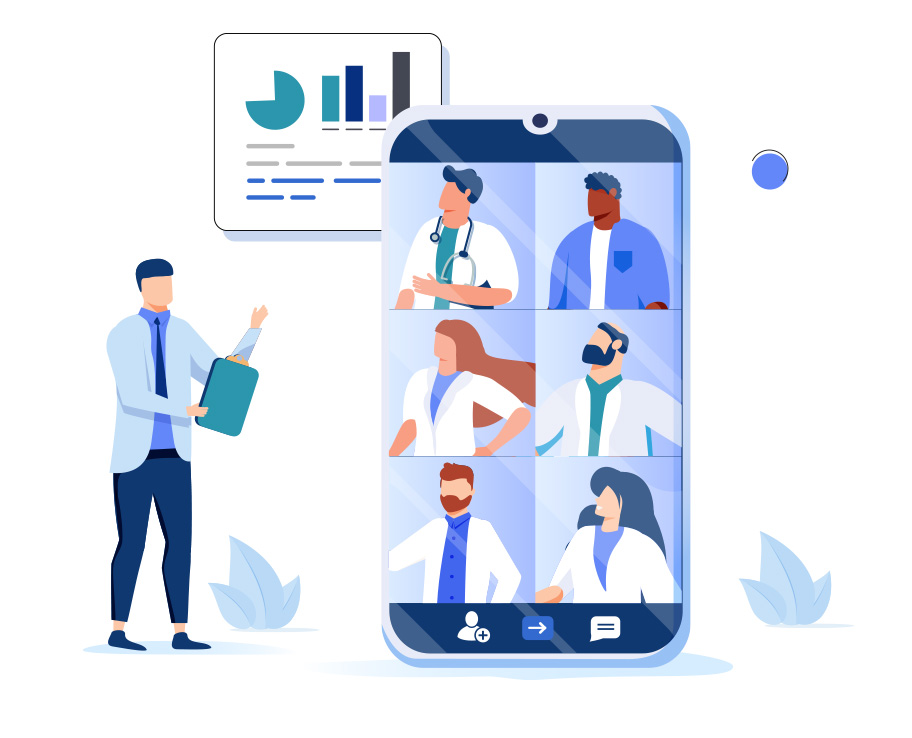 We combine our years of experience and deep domain understanding with our exceptional know-how and skills to help our customers to succeed through digital transformation. We know by experience that bringing the newest technologies, data and digital healthcare solutions to life will create competitive edge for our customers' business and products – as well as actionable insights to reach improvements in patient care quality, decision making and healthcare management.
Selected Happy Clients
References from our and Innokas Medical's Reference Pool
"As a result, we got a clear picture of our current state and how to improve our data structure and collection in future to reach our targets."
Emil Ackermann
Knowledge Architect, TAYS
"Co-creating our innovation to connected world will enable real-time monitoring of the use and data access, resulting in improved patient's health and enhanced healthcare operations."
Iacob Mathiesen
CTO, Otivio AS
Standardizing machine learning on MedTech sector – Expert's insights
Radical Health greetings – Visibility and engagement were central at Digious stand
Transforming Healthcare: Unlocking Digital Potential calls for changing the ways of working
"You have to be curious and sometimes paranoid"
Leena Kuukasjärvi speaks about testing and verification in the field of health technology.

Digious joins the HL7 association along with Innokas
Digous is actively taking part in the HL7 work on interoperability and integration of different healthcare systems and solutions.
Bringing your digital healthcare solution to international markets - easy as pie, or is it?
Fastest way to reach the right expert:
Fill out the form.
After getting your message, we will forward it to appropriate person in the team who will get back to you shortly. Usually, we will reply within 24h (Mon-Fri).
Sales
Mika Hämäläinen
Sales Manager
mika.hamalainen@digious.fi
people & team
Teemu Uitto
Team Lead
teemu.uitto@digious.fi
Lead
Jukka Laurinmaa
Head of Digious
jukka.laurinmaa@digious.fi
Tech
Antti Kaltiainen
CTO
antti.kaltiainen@digious.fi